JOURNAL OF SOCIAL SCIENCES AND MANAGEMENT RESEARCH.(JSSMR)
ISSN : 2456-9879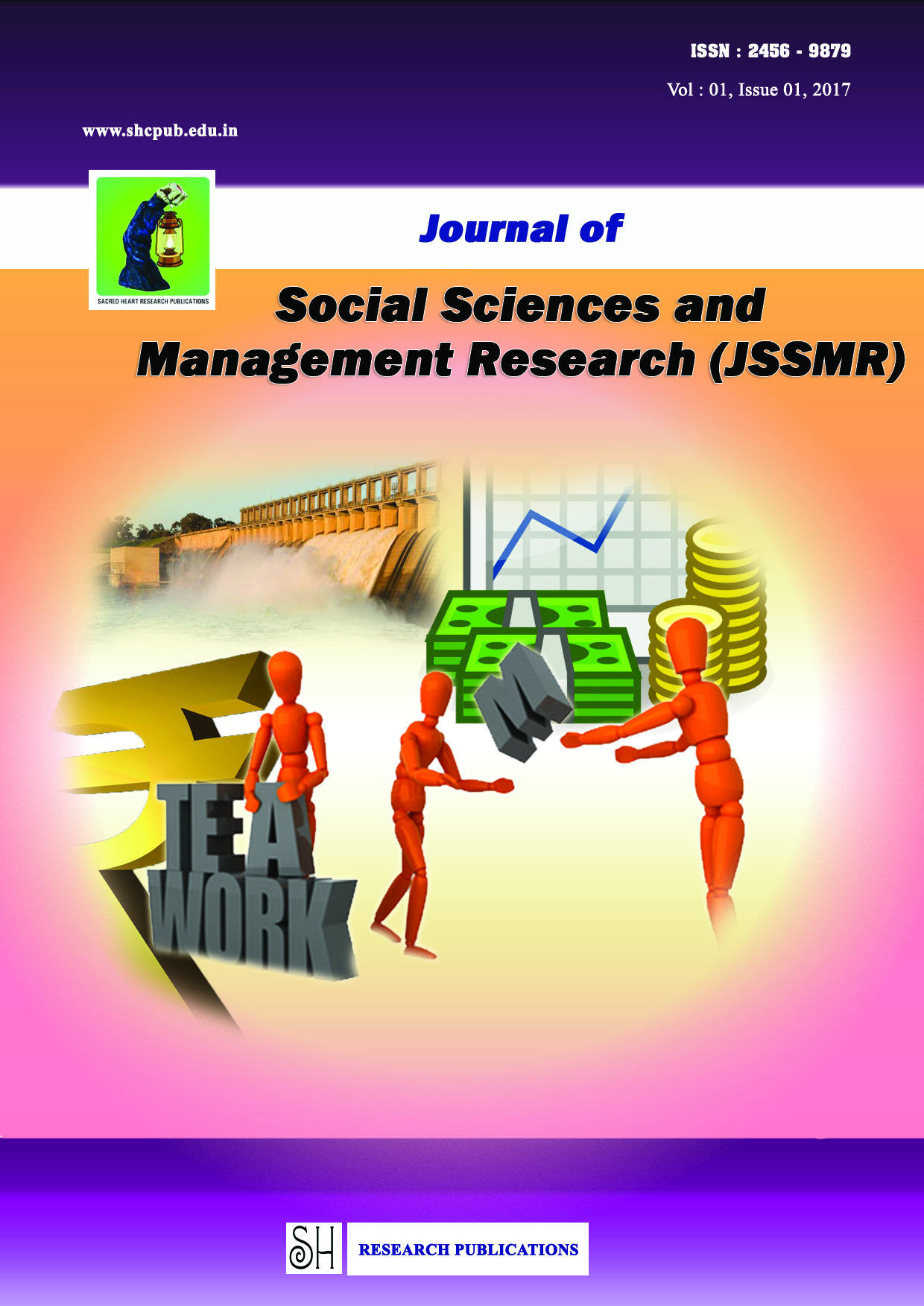 JOURNAL OF SOCIAL SCIENCES AND MANAGEMENT RESEARCH.(JSSMR)
Editor-in-chief :
Dr.A.Xaviersusairaj.
JOURNAL OF SOCIAL SCIENCES AND MANAGEMENT RESEARCH.(JSSMR) publishes papers based on original research pertaining to all facets of development in the broad field, we are particularly interested in receiving original research papers on· economic development, labor markets, trade, and regional integration; livelihoods, poverty, and inequality (e.g. by gender, religion, class, caste or tribe) civil society, human rights, justice and well-being; political, social and demographic change;· literacy, education, and health.
Commerce,SocialWork, Managementstudies. Business Administration, Economics, Environmental Transformation, Natural disasters and emergency Management, Counseling Psychology.
Objectives of the JSSMR
To disseminate latest empirical studies on social sciences
To provide opportunity for young researchers and scholars interact with the social scientist.
To provide plate form for publishing their   original work to the society.